eCommerce is today a vital aspect of our lives where shopping online is preferred to actually visiting a physical store. Much of this comes from the changing demography and the changing attitude of consumers today who prefer accessing the internet to browse and select products or services. But as a business, you need to stand out from the competition if you wish to boost your online sales.
Web analytics enables you to access real time quantifiable data which provides valuable insight into the performance of your website. These tools reveal the user behaviour on your website and also provides reports on various aspects such as website issues (with respect to the searchengine), queries provided by users, pages visited by them and the impressions as well clicks achieved by the ads.
Such deep analysis helps to maintain the relevancy of the information on the site and plays a significant role in being at par with the changes to the search algorithms that are made periodically. Web analytics is the only way in which you would be able to stay ahead of your competition in the online domain.
Site Optimization
Monitor Your Site with Web Analytics & Optimize Accordingly
With web analytics, it is now possible to access data related to various aspects such as user behaviour on the site, site speed, traffic sources and survey responses, understand it and take action to improve the customer experience & increase conversion. It is also possible to identify the device types that were used for accessing the particular website and deliver content customized to the device.
With web analytics, you can identify the age, gender and interests of the targeted users using demographics and segment features. This is also useful when trying to identify high prospect segments with greater conversion rates. As with any marketing strategy, the presence of demographics information certainly helps to maintain a targeted strategy in keeping with the specific audience that you intend to reach out to.
Analyse Location of Visitors To Refine Your Targeting Strategy
Not only do you need to know about the behaviour of the consumers, but also their location. The best way to do this is to use a geographic filter to identify specific locations from which the majority of the traffic is coming. Once you have this information, you can evaluate your current approach and then execute focused campaigns for targeting the audience in a better and more appealing manner.
Search Analytics: Capitalize Consistently
How do you know what your target audience is looking for? It is rather simple. Just search for popular terms that people use when they are redirected to your page. This can be done by accessing web analytics. By analysing this behaviour, you would be able to identify lost opportunities (usually for mid-low funnel content as well as product placements) and capitalize consistently. It is important to know your audience's interests so that the information shared by you can be made as relevant as possible.
Evaluate Your Landing Page Metrics
Landing pages are responsible for getting the majority of the traffic that you achieve. You need to check your landing page metrics periodically because these are the pages to which users are redirected from search engines as well as other referrers (E.g. Social Media). These pages should be carefully managed so as to ensure that only the most relevant information is presented to the audience.
Bounce rates indicate the extent of engagement that your website is achieving. Even if you are able to drive good traffic to your website, your efforts would go to waste if the users don't spend time on the site and explore it further. The higher the bounce rate, the more risk you have of losing business opportunities. The only recourse in this situation is to improve the content and optimize the page for relevancy and value.
Traffic Optimization
Increase Website Traffic by Investing Carefully
Just because you have a large enough marketing budget, doesn't mean you can invest it blindly and hope to get good results. You need to track your traffic and map it out so that you may align your time, efforts and investments with it. One of the best ways to do it is to use website analytics for identifying the channels that are delivering the highest conversions. These are the ones that need to be focused upon.
Other Techniques
Use In-Page Analytics & Heat-maps to Check for Popular Call-to-Action
In-Page analytics & Heatmaps are useful in detecting the calls-to-action that are performing well and are responsible for high conversion rates. Not all of your calls to actions will deliver the expected results. The use of digital marketing analytics empowers you to access data from various perspectives to fine tune your ads and ensure greater chances for successful conversion by either changing the content of the calls-to-action or modifying their placements.
Heat mapping tools allow you to identify the locations on the site where users have clicked or have been active the most. This would help you to place important links or ads for increasing your chances of getting traffic. CrazyEgg and ClickTale are heatmap analytics tools which allow you to map the activity of the users on your website. CrazyEgg provides heat, click and scroll maps. These are basic in nature. If you want more features, then you can use ClickTale which has additional tools like conversion funnels, campaign tracking, and visitor recording among others.
Focus Groups & Online User Testing
With usability testing, you can test websites with specific tasks and queries and note its responses. There are tools that allow you to conduct usability testing remotely with multiple language support to help you to target a global audience in a better manner. This can also prove to be a useful tool when trying to analyse the websites of competitors.
However, whenever you conduct such tests, it is important to ensure that real people are involved in it. A good example of this is http://www.usertesting.com which helps websites to improve their user experience. Evernote was able to increase its user retention by 15% after conducting a usability testing with the help of this site.
Another approach to evaluating user behaviour for a particular website is to do the same in a physical setup by using focus groups where real people provide their responses to a set of predefined questions or provide their choices in a MCQ setup. The use of focus groups is well suited to advertising research, brand research, website evaluations, product evaluation, service evaluation, testing business ideas, business start-up research, and consumer groups. This helps to understand the behaviour of your target user group and also gives you qualitative data which can be used to optimize your site for the best user experience.
Survey Analytics
Online surveys are useful in understanding and evaluating the needs of the target users. With online tools such as Survey Analytics, you can gather data, analyse them, and use data visualization to understand the data in a better manner. With the use of this approach, you would be able to target a larger group and the data could be collected on a broader scale.
Conclusion
Web analytics is a growing market which presents a huge opportunity with rich data obtained from real users. The only way to beat your competition is to leverage the range of analytics tools and techniques for making informed decisions and delivering better online experiences.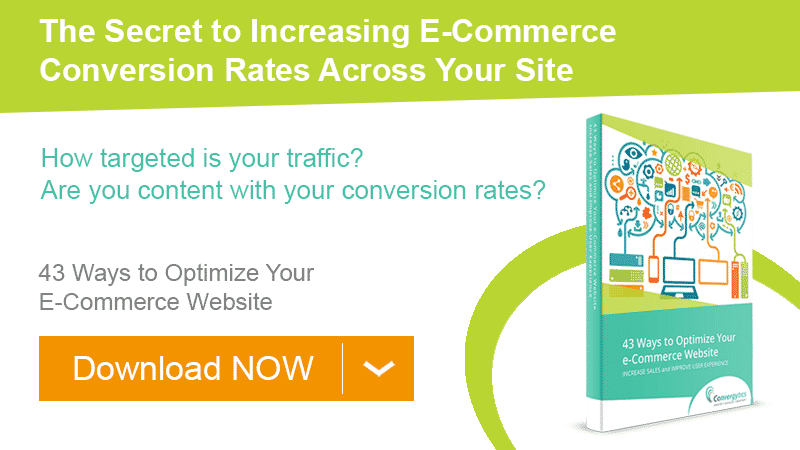 Author:
The author is a partner in Convergytics (www.convergytics.net), one of the leading Web Analytics Consulting Companies and has helped several online businesses optimize the website. Randhir can be reached at [email protected].